Find the right option for your PD treatment
At Boston Scientific, we have Deep Brain Stimulation (DBS) options to fit your life. Whichever model you choose, our advanced technology and superior customer attention comes standard. Work with your care team to find the DBS System that's right for you.
Choose the Boston Scientific DBS System that's right for you
You want:
To avoid future surgeries
You want:
The thinnest dual-channel device available
Vercise Genus™ R16 System
The Vercise Genus R16 features our Cartesia 3D technology — designed to provide precise therapy with less risk of side effects. It also provides programming capabilities to allow your doctor to adapt and fine-tune your stimulation as your needs change. Because of its rechargeable battery life, this is an ideal option if you want to minimize future battery-replacement surgeries.
Features of the Vercise Genus R16:
Smallest DBS stimulator
Cartesia 3D Technology
Advanced battery technology featuring weekly or monthly recharging intervals
15 year warranty
Wireless battery recharging
Bluetooth® wireless remote*
Full body MRI access**
Note: Stimulation using multiple independent current control (MICC) with a Directional Lead is referred to as Cartesia 3D
Vercise Genus™ P16 System
The Vercise Genus P16 also features our Cartesia 3D technolgy and may be preferred if you do not want a rechargeable option and are not concerned with repeat surgeries required to replace your battery every 3-5 years. This stimulator is the thinnest dual-chamber, non rechargeable battery on the market. The thin, contoured shape of this battery is designed to maximize your comfort and reduce its visibility after implantation.
Features of the Genus P16:
Thinnest primary cell stimulator
Cartesia 3D Technology
Minimum of 3 years with nominal settings
Bluetooth® wireless remote*
Full body MRI access**
Note: Stimulation using multiple independent current control (MICC) with a Directional Lead is referred to as Cartesia 3D
How to charge your DBS system
We make it easy to recharge your battery via a wireless charging system. Depending on your therapy settings, you will only need to recharge your battery once a week or once a month. When it is time to recharge your system simply place the lightweight, wireless charging collar over your shoulders and relax — you can do it in front of the TV or while reading a book. Your remote will indicate how much charge is left in your battery.1
Understanding battery replacement
Batteries do not last forever; they need to be replaced when they reach the end of their expected life cycle. Battery replacement isn't complicated, but it requires an outpatient procedure. The leads in your brain remain intact; only the battery in your chest will be replaced.
Switch your DBS battery to Boston Scientific
If you're a DBS patient with a system from either Abbott or Medtronic and it's time to replace your battery, you may be able to switch to a Boston Scientific battery. Boston Scientific batteries (also referred to as "stimulators" or "IPGs") are compatible with many Abbott or Medtronic systems. Battery replacement is an outpatient procedure and only the battery in your chest will be replaced—not the leads in your brain.
See what doctors are saying
Dr. Richard Bucholz, St. Louis University, talks about the importance of choosing the right battery.
The right time to think about DBS is before you need it 
Take this short quiz and learn more. ⟶
Reference: 1. Yu X. Steinke K, Mustakos R. Characterizing rechargeable IPG charge cycle time in DBS. Presented at: North American Neuromodulation Society (NANS 2013)
*The Bluetooth® word mark and logos are registered trademarks owned by the Bluetooth SIG, Inc. and any use of such marks by Boston Scientific Neuromodulation Corporation is under license.

**MR Conditional when all conditions are met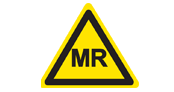 The Vercise Genus™ DBS System, Vercise Genus Mixed System with M8 Adapter, Vercise Gevia™ DBS System, and Vercise™ DBS Lead-only system (before Stimulator is implanted) provide safe access to full-body MRI scans when used with specific components and the patient is exposed to the MRI environment under specific conditions defined in the supplemental manual ImageReady™ MRI Guidelines for Boston Scientific DBS Systems.